home
tutorials
tech talk
activities
---
Jet boating: Yes, it may be scary. But that's half the reason for jet-boating.
Legal disclaimer:
If you take our advice, that's your problem not ours. Don't believe anything you
see, read, or hear on this website. Absolutely do not take our advice.
If you do, you're even stupider than you look. And we know what you look like.
Naked. Caveat lector. Caveat emptor.

Visit our YouTube Channel

Please contact us through our YouTube account.
Photo of original boat
Not an expensive boat, but it gets the job done.
1989 Customweld
Ford 460 engine
Berkeley pump (water jet)
additional "inducer" impeller helps with white water
22 ft long, 6 ft wide bottom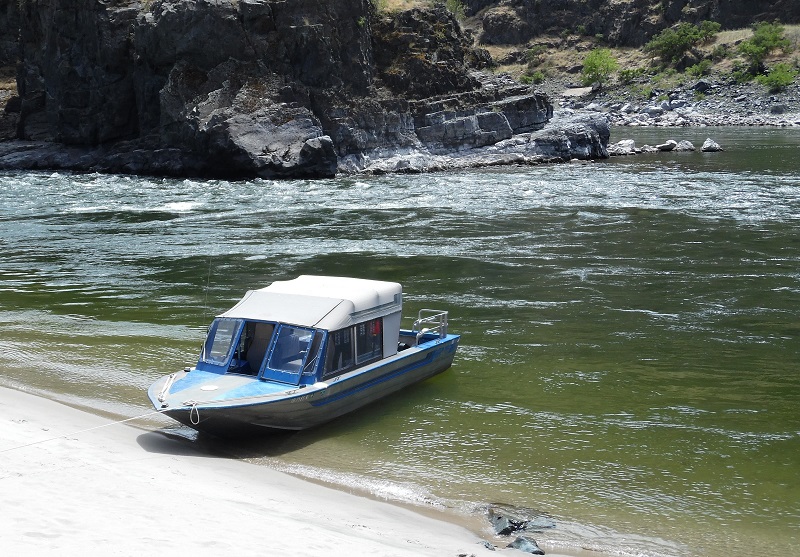 Location: confluence of Salmon and Snake Rivers in Idaho, USA. Google Map